UPDATES /
october 27, 2016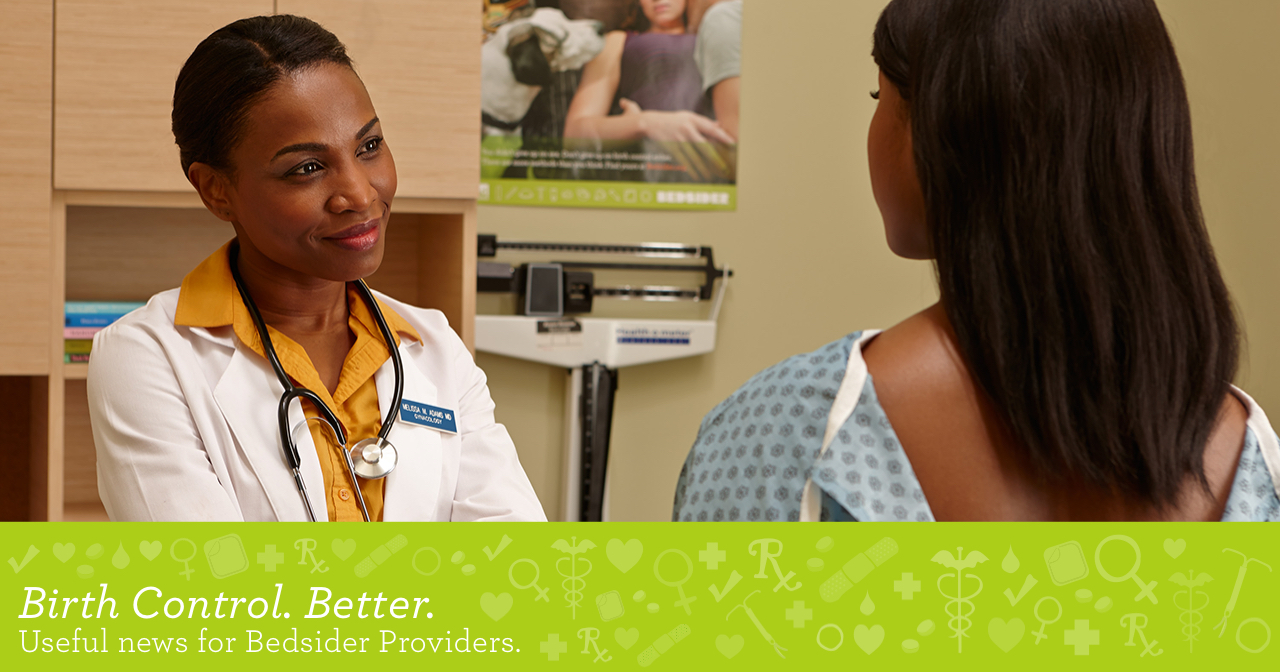 Make a fashion statement that'll make a difference #ThxBirthControl
On November 16, 2016, we're going to say #ThxBirthControl and we hope you will too. Why? Because birth control is amazing and talking about it shows everyone around us how common, normal, and important it is.
But how will you get the conversation started? You could wear one of our #ThxBirthControl t-shirts and let your fashion statement speak for itself. Visit our brand new store to see our 2016 t-shirts. They're a great way to inspire patients and colleagues to discuss the benefits of contraception.
Plan ahead and order before the big day.
To place an order, go to: bdsdr.me/TBC2016Providers and use discount code: PROVIDER2016. Each code is good for 25% off Thanks, Birth Control shirts ONLY and free ground shipping. For U.S. locations only and while supplies last. Code expires: 11/01/2016 11:59 PM ET.
---
New for Providers
What does respect have to do with birth control counseling?
by Christine Dehlendorf, MD, MAS, and Alexis Hoffman
Having a good rapport with your patient is considered a pillar of high quality health care, especially when that care includes counseling around personal matters like sexual health. But what if we told you that our rapport—and the quality of the care we provide overall—actually affects our patients' long-term birth control use?
---
New on Bedsider
Campaign announcement: Guy stands for better communication (in bed)
Guy Nottadadi is back, and he wants to talk about sex. If almost all adults in our great nation do it, why shouldn't we be able to talk about it? From birth control to STI prevention to consent, Guy encourages everyone to communicate openly with their partners and make sex great again.
Should you remove your own IUD? You can certainly find people on forums and YouTube suggesting the DIY approach to IUD removal, but the safest way to remove an IUD is to have a provider do it for you.
How to protect yourself if you're traveling to a 'Zika zone'
by Kristyn Brandi, MD
Summer vacation season may be at a close, but plenty of people still need—or want—to travel. But with Zika cases on the rise, where is it safe to go? And if you have to travel to an area where Zika infections have been reported, how can you protect yourself? Keep calm and read on.
---
We look forward to seeing you in your #ThxBirthControl t-shirt!
Team Bedsider