UPDATES /
march 07, 2017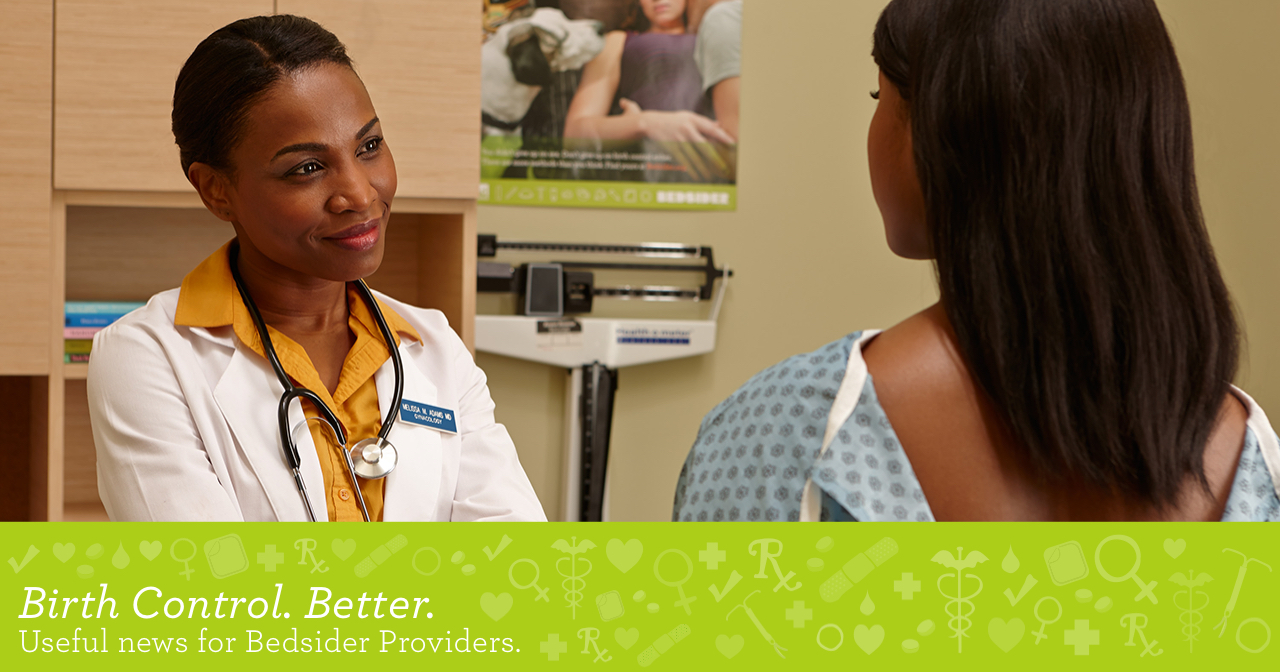 We're still looking for stories from providers and patients!
Between ongoing discussion of repealing the Affordable Care Act (ACA) and attacks on funding for the Title X Family Planning program, it's more important than ever to get the word out about the importance of affordable access to birth control. That's why we're still collecting and amplifying stories from health care providers and the public about what birth control makes possible.
How have the ACA and/or Title X affected your work as a provider of contraceptive care?
We would love to hear from you or your patients. Tell us what you've observed about what birth control makes possible or how programs and laws to make the full range of methods more accessible have impacted you personally or professionally. Feel free to share anecdotes and personal experiences.
You can submit your story (and invite colleagues and patients to do the same) through The National Campaign's website.
How your response may be used: We may include your comments in blog posts and other materials but will not attribute them to you in an identifiable way without your specific permission. For example, we might use a quote from you and attribute it to "Jane S., Nurse Practitioner in a clinic setting, Ohio"—but nothing beyond that without your consent. To that end, please be sure to include your role (MD, NP, clinic staffer, etc.), the type of environment you practice in (clinic, hospital, private practice, community health center, college health center, etc.), and the city/state where you work.
---
New for providers
What makes the Liletta IUD different from Mirena?
by Jessica Morse, MD, MPH
Here's what you and your patients should know about these two (very similar) hormonal IUDs.
---
New on Bedsider
But really, should you get an IUD right now?
by Jamila Perritt, MD, MPH
For patients who are asking the IUD for the first time because they're worried about their health coverage, here are some things to take into consideration.
What's it like to get an IUD removed?
by Georgia Hampton
My IUD experience wasn't the best, but I can easily say that the removal process was way simpler than I had expected and virtually painless.
Guy's guide to STIs
Guy Nottadadi is on an epic mission to help his buddy end date night on a high note. But don't worry, along the way he'll find time to tell us all about testing for and preventing sexually transmitted infections (STIs).
Guy's guide to taking control of your sexual health
Guy Nottadadi is back to share some of the things dudes can do to take control of their sexual health, especially when it comes to birth control.
That burning feeling when you pee: Urinary tract infections 101
by Valerie French, MD
Some experts estimate that half of sexually active women will have a UTI at least once in their lifetime and each year over 10 million people in the U.S. go to a health care provider for help with a UTI. Luckily, UTIs are usually easy to treat.
---
Got mental health expertise?
We're looking for a health care professional with training and experience in mental health care to serve as a resource for an upcoming article on sexual health, anxiety, and depression. If you or one of your colleagues can help, please drop us a line to say so!
Thanks for all you do,
Team Bedsider