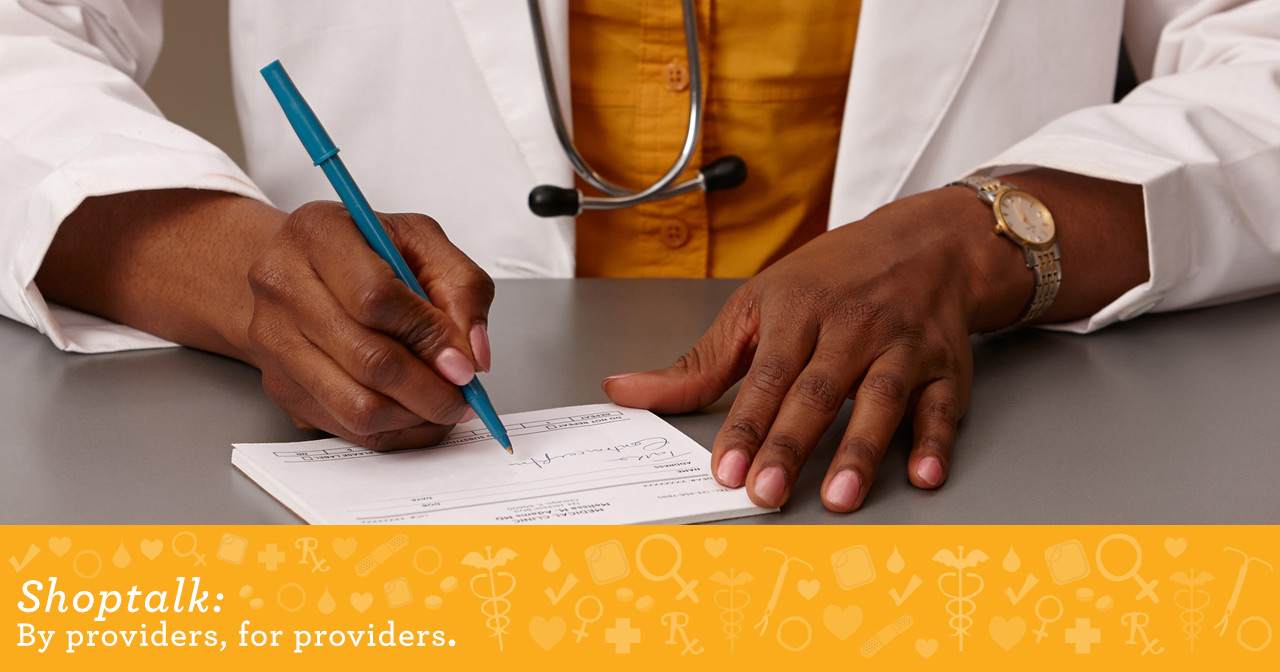 published 07/01/15
In 1961, Estelle Griswold, then the executive director of Planned Parenthood in Connecticut, and medical director C. Lee Buxton, chair of the Yale University Department of Obstetrics and Gynecology, opened a birth control clinic in New Haven. They were arrested for violating a Connecticut law that prohibited birth control.
Four years later—fifty years ago—their case made it to the Supreme Court. Griswold v. Connecticut was a landmark decision providing the first constitutional protection for birth control. But evidence shows that just because birth control is legal and constitutionally protected doesn't mean it is accessible. Today, more than 99 percent of American women of reproductive age who have had intercourse have used birth control at some point in their lives—but very often they are unable to get access to the method best for them.
For many, cost is a gatekeeper. Birth control is expensive, even though it is basic health care. Over half of women 18 to 34 report having struggled with the cost at some point in their lives and as a result have used it inconsistently. The cost of the pill typically ranges from $15 to $50 a month—up to $600 per year. The up-front cost for the IUD ranges from $500 to $1,000.
To address the cost barrier, state and federal governments have partnered on programs to get birth control to low-income women in need, and to ensure full coverage all birth control methods as part of the Affordable Care Act.
A body of evidence shows that when the cost barrier is lifted, the most effective birth control methods are used more widely, leading to a reduction of unintended pregnancies and contributing to a continuation in the decline of the U.S. abortion rate, which has reached its lowest level since Roe v. Wade.
But even when a woman's copay is $0, she still may not end up with the right method for her needs, which can change over the course of a woman's life. This is because some providers themselves may lack the training to counsel a woman fully on all her birth control options, their risks and benefits. Or providers may be unfamiliar in inserting newer and more effective methods, such as IUDs and implants.
We wanted to better understand how we could reduce any barriers women's health providers may be inadvertently putting between a woman and her preferred method of birth control, so researchers at the University of California, San Francisco teamed up with researchers at Planned Parenthood Federation of America and Planned Parenthood health centers across the U.S. to create the first clinic-based intervention in a randomized trial to reduce unintended pregnancies. Our results have just been published in The Lancet.
We discovered that training health care providers in contraceptive counseling and insertion of the most effective forms of contraception could affect patients' contraceptive decisions and pregnancy rates. When women receive full information about available birth control methods, and their health care professionals are trained to offer IUDs and implants, many women choose these methods, which are the most effective reversible forms of contraception approved by the FDA. The training resulted in a striking reduction in the number of unintended pregnancies among family planning clients—from 15 to 8 per 100 women over a year. However, in the abortion care setting, where cost restrictions on contraceptives are high, only 44 percent of women who chose IUDs or implants were able to actually obtain them, and pregnancy rates were not reduced for these women.
IUDs and implants are excellent birth control options for many women because they have extremely low failure rates: less than one percent. Many women like not having to remember to take a pill every day or switch out a ring every month. Once an IUD or implant is inserted, a woman can pretty much forget about it. But IUDs and implants may not be the right method for every woman, and that is a decision that belongs to the patient in consultation with her skilled women's health care provider.
As our research shows, providers play an important role in empowering women to choose the contraceptive best for them. Providing this kind of expert contraceptive counseling is not just the right thing to do; it's the smart thing to do, since it significantly reduces unintended pregnancy.